Richard William Richardson, known as " Dick" to his mates, and some of his friends, but never to his family, to whom he was 'our Richard', and sometimes 'our bloody Richard'! His funeral eulogies give a good description of his life, but to portray him I would go so far as to say he came from a tough and impoverished working class background, moving from one part of Britain to another, lead by his father's search for work.
AND
He picked up some of his father's interests: Photography, being self taught and which he became so very skilled at, particularly with his love of black and white prints, and showing a great creative streak in the photographs in this website. As a youth he developed a wide knowledge of the care and breeding of dogs, which he kept until his later years, when his love of travel to especially the continent took over, setting his much loved hounds aside to enlarge his ever increasing circle of friends. And, there weren't many roads or, parts of Britain he wasn't acquainted with. He also revelled in the love of music, Mozart being his icon. His musical knowledge and ability was always surprising, as he not only gathered an immense collection especially of cassette tapes, meticulously recorded by himself, but attended many institutes to improve his baritone and resonant bass voice, of incredible volume, and which he became famous for in his musical endeavours, winning many awards.!!!!! He would practise anywhere he might suddenly strike up a chord, and as was often the case in Aylesham being blessed with so many talented dare I say it, Welsh voices, you would hear Dad's northern brogue belting out an Aria, while tinkering in his garage or garden, another of his many loves. He once said " I've forgotten more about gardening than you'll ever learn my dear". (Just one of his ways of nicely putting you in your place).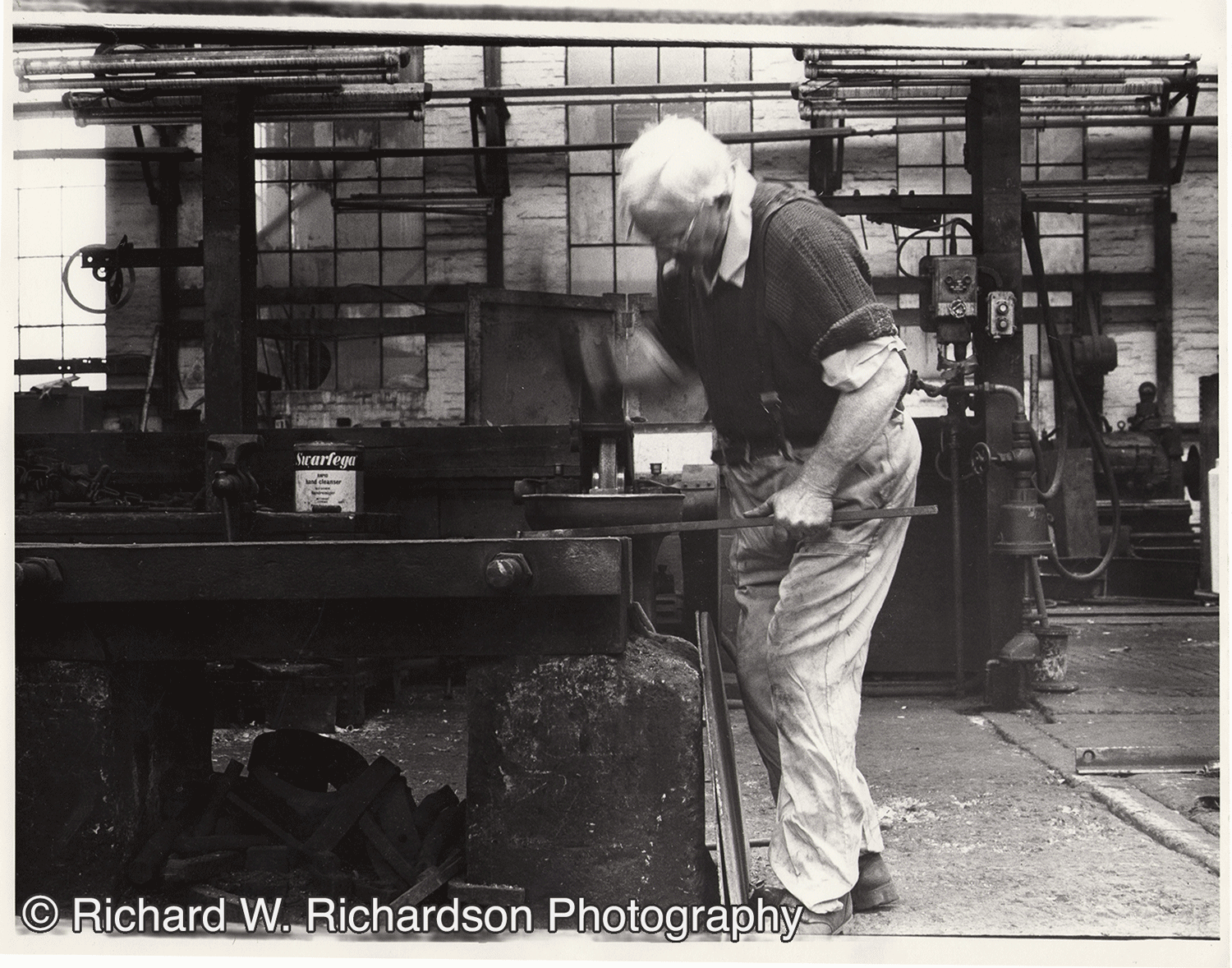 You always knew when he was around, often described as " larger than life", being a great socialiser, and fond of speaking his mind, so at least you always knew where you stood with him, an honest man of integrity. If he did, or took on something he committed wholeheartedly to it, being a member of many associations for years, and in the case of the Choir and Labour Party, until his death, being an energetic member of both, as was always the case of every effort he made. Had he not lost his left eye while working a sheet of steel in the fitting shop, during an accident in 1953, he would have made Colliery Manager, but consequently he missed the course and after that never seemed to regain his confidence to pursue this, as it set off a chain of ill health for some years.
At that time in industrial compensation history, in his circumstances he was not entitled to compensation for the loss of his eye, only eventually receiving a very negligible industrial injury disability pension. He was always a frugal man and notorious for it, yet a man of great humour, not for nothing did he 'Sing a Song of Sixpence'. It was reckoned he could 'make do' on £5 a week! His generosity was however a private affair. To read his biographies particularly " Bread With Everything" , and his vivid and painful recollection of his infancy up against 'bailiffs', it paints the founding picture of his life. If you listen to his solo pieces on this website the picture becomes clearer, they are; I Must go Down to the Sea Again, 'Sing a Song of Sixpence' and 'When a Maiden Takes Your Fancy' and duet with a fine tenor Paul Hodge, 'The Bold Gendarmes', a fitting parody about the police especially at the time of the strike, and worth a listen.
His memory was awesome,( and sometimes a curse as he never forgot a thing!!!) and set him in good stead for his hobbies. History and writing were second nature to him, his methodical and painstaking recording of events applied to so many areas, and he could blow your mind not only with his vast accumulation of knowledge, but his awareness of politics, so that you could see how it is used and can infiltrate almost everything in our world. Thus I, as one of his children, was taught many valuable lessons from studying him. He could talk to anyone, and invariably did, having many friends from any and every walk of life, again allowing education to quite accidentally lurch into our lives. He could often be caught darting about adjusting his camera lense, at any event, be it family or official, and has managed to capture so many images of life ( infamous and famous people) this way. As you will see if you take the time to look in this website. not least of all:
Neil Kinnock, Arthur Scargill, Harriet Harman,Tony Benn, Jack Dunn, Lawrence Knight, Alf Bentley, The Sutcliffes, Joe Gormley, The Magnus House Gang, The Fitzwalters, Barbara Sturgeon, Pit Managers and Old Uncle Tom Cobbly's also in there somewhere…..to name but a few, if you can name any of the others please feel free to do so!
He retired at 65 on 12th August 1987, unable to benefit from the redundancy scheme, yet again losing out possible entitlements because of circumstances. But not satisfied with a leisurely retirement he began delivering 'Meals on Wheels' to those slightly more elderly than himself, became a Junior School Governor and entered for the Kent County Council elections!!!
He thrived on hard work, and was physically very strong, and almost immune to pain as was the case with his emotions, or the need to show it, which was a shame in such a passionate man. During the strike, he had the misfortune to turn his beloved Mini on its side in a skid, haring off somewhere in the icy road conditions one day, and through sheer determination righted it on his own, and joked about the tray of scrambled eggs all over his back seat!
Another fondness was his anecdotes. As a child he had me believe he was a mate of Harold Wilson as he talked so convincingly about him as if he'd known him all of his life! As you can see from his photography, he pops up next to all of the celebrities, because if he couldn't elicit an unsuspecting victim to take the photo for him then he could always use a 'delayed or timed exposure', but he got in it one way or another! This was a man who was well acquainted and at ease with the press! He and Barbara Sturgeon were on first names terms as you will see and hear in this website!
Taking on the task of trawling through his thousands of photographs was a labour of love. Meanwhile a foolish realisation that in fact he had been creating a timeline dawned on me. A history emerged of changes in every aspect of his life, as he watched the years turn, within his garden, and the Pit, and his family, to name just a few. His last trip across Europe to visit his old friend Joachim Klinke in Bremerhaven was October 2005 at the grand age of 85, as he strove to keep his foreign connections going. They had originally met years back during communications of the 1974 Strike. I only ever saw him cry once, the day he was admitted to hospital with Pneumonia in June 2008, the year he began to fail , because he was so upset at missing a memorial concert for a valued Choir mate, Paul Rogers. In fact he knew he wasn't long for this earth. In his latter years he took to recording: the erratic flow of the river Nailbourne or 'Little Stour', long before anyone else had taken an interest in it, which in this year of never ending rain (2013-14) and flooded Patrixbourne for months: the beauty of the autumnal woods, and: left the last entry into his relentless diaries, of which he had many, on his writing table the day before he passed away at home.
RWR was a member of:


The Labour Party
The Parish Council
Snowdown Colliery Welfare Male Voice Choir 1953- 2008
Worker's Music Association early 1960's to late 1990's
The Barber Shop
The Nucleus Players


His cousin author Alan Sillitoe famed for Saturday Night and Sunday Morning and The Loneliness of the Long Distance Runner, wrote books and films; graphic tales portraying the lives of working class people. It was in their genes and so did….
His brother Alec Richardson an Honorary Member of the Chartered Mining Engineers also wrote a riveting and detailed biography: Early one Morning


RWR: Among his interests he found time to write these biographies: Bread with Everything 1926-29 (or Life in a South Yorkshire Mining Village)
Commencing with Our Journey from Thorne Wood Ends South Yorkshire
1929 Christmas 1929 -1934 ,
1st September 1935 and Winter 1929 – Autumn 1958
Life in the Feudal Village of Goodnestone 1930-35


In Addition:
The Aftermath of the 1926 Strike
The Mass Exodus of Miners into Kent
Coalfield and Epilohue to Mining
History of Aylesham
History of Snowdown Colliery Welfare Male Voice Choir
History of the W.M.A.


Poems:

The Demise of Snowdown Colliery, And Many Others, and Epilogue KIII (poem)
KI., Tame Fire, KII., Wild Fire, Set to Music by John Jordan for Bass Voice (WMA Vice President)Snowdown Colliery, Set to Music by John Jordan
AND
Many articles and photographs for various magazines (take a look on the website).